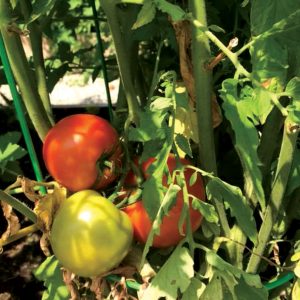 The Avondale Neighborhood Garden was built by Lowe's in 2016 as a way for neighbors to connect and grow produce together.
Right now there are numerous tomatoes and peppers ready for eating! Please feel free to come by and introduce yourself to Jeff Brubaker, garden caretaker, and pick some fresh veggies for your family! All neighbors are welcome!
Jeff graciously took on the job of organizing the garden this year, and he is looking for neighbors and friends to join in planning and organizing for 2019. Muncie Habitat and Jeff invite you to join the Beautification Committee to help organize and plan for an even more successful year next year! Please call Lindsey at 765-286-5739 if you are interested.