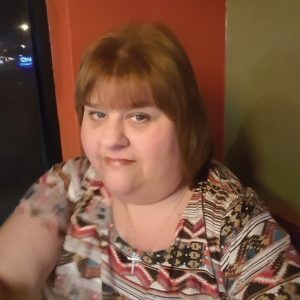 Debbie and Robert "Buck" Smith have lived in the Thomas Park/Avondale neighborhood for 28 years. They purchased their home the same year they were married, 1995. Now retired, Debbie worked 30 years as an LPN, beginning her career with a degree from Ivy Tech Richmond.
A quiet, peaceful backyard is what Debbie values greatly. "Relaxing in the pool, in the sun with friends" is where you'll find her most summer days. Sammy Joe, a 2-year old pit bull rescue mix, is her constant companion.
Debbie is a member of Avondale United Methodist Church, a block from her home, where she is Treasurer. Her church and her family are her two biggest investments. Buck is in the Laborers International Local 1112, and you'll see him working on the house or scrapping metal in his free time. They have two adult children, Brandon and Cassie.
When you see the Smith Family, say "hello!"